Eagle Express Purchase Program | John Eagle Honda in Dallas

Buying Your Next Honda Online is Easy at John Eagle Honda of Dallas
If you're gearing up to add a spectacular new Honda vehicle to your driveway, breezing through the buying process is easier than ever when you purchase online at John Eagle Honda of Dallas with our Eagle Express Purchase Program. You can find the car of your dreams right from the comfort of home and ease your way through the purchasing process without even setting foot in our showroom. So, how can you take advantage of our hassle-free Eagle Express Purchase online buying tools? It starts with you choosing a vehicle from our expansive selection of new and used vehicles for sale. Once you find one that speaks to you, the easygoing online buying experience can begin!
Step 1.) Find Your Next Dream Car, Truck or SUV
We want you to rediscover how fun it can be to shop for your next car online by making it easy and by saving you over an hour and a half of time with our Eagle Express Purchase Program. Discover our huge variety of new, used and certified cars, trucks, hybrids and SUVs - once you've found what you are looking for, you only need to click "Explore Payments" to get started.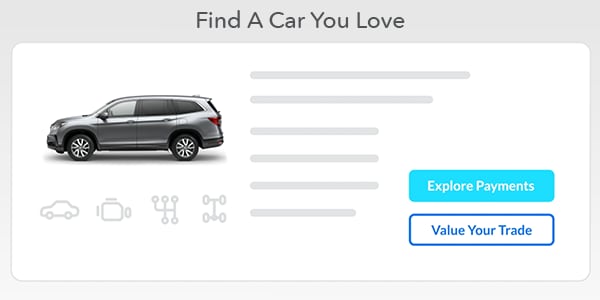 Step 2.) Lease or Buy - Monthly Payment Options
Using Express Purchase, you can personalize your monthly payment based on factors like your trade-in value, loan or lease terms, and down payments. This tool makes it easy to see what you'll pay per month so that you can plan around it.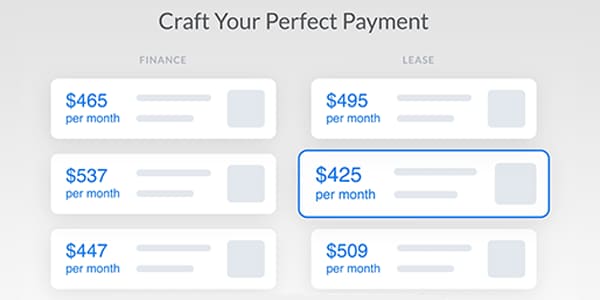 Step 3.) Value Your Trade-In
How does the value of your current car factor into your next purchase? It's easy to find out with Eagle Express Purchase! You can find the trade-in market value of your current car and apply it to your purchase with just a few clicks. Our tools use real-time market value analysis to make sure you are getting the best offer for your trade-in vehicle.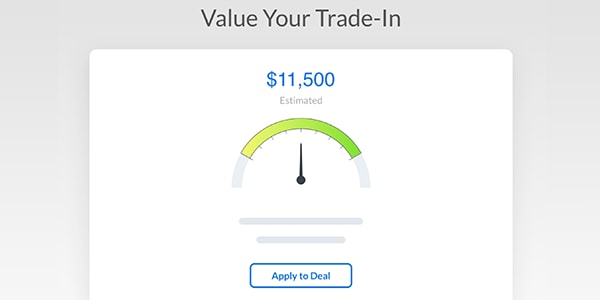 Step 4.) Add Service & Protection Upgrades
Once you've found the right vehicle, you can select upgrades and add protection plans to your purchase. If you want to add service plans, window tints, or other add-ons to help improve your ownership experience, you can do so with our convenient Express Purchase tool.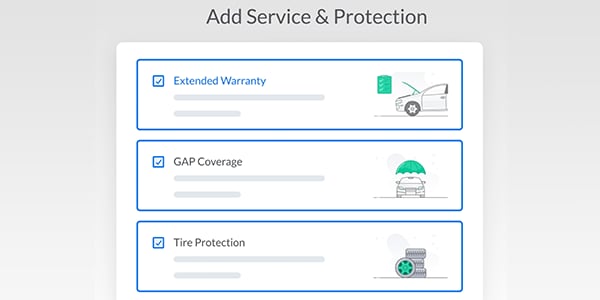 Step 5.) Online Order Overview
It's always important to review your purchase before clicking the "Submit" button. That's why we put together an Order Summary screen where you can see all of your selections, payments, terms and extras in one easy-to-read screen. At this point you can take a good look and go back to make any necessary changes before putting the key in the ignition and firing up your car purchase plan.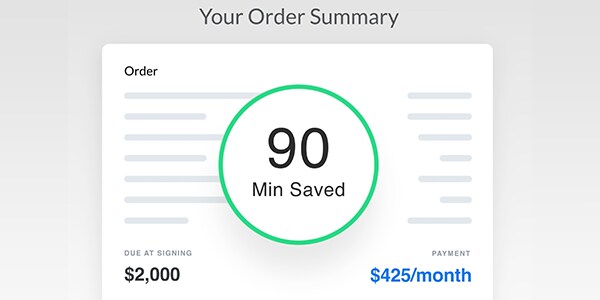 Step 6.) Use Chat For Help
"Ask and you shall receive." If, at any time, you have questions or help with a section of our purchase program - hit the "Chat" icon in the lower right hand section of your screen and a knowledgeable associate will connect with you right away. Our professional staff will respond at any time so we are fulfilling our vision of helping customers whenever, wherever and however they desire.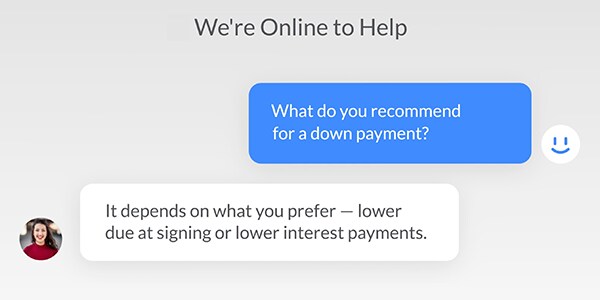 Step 7.) Pick-Up Your New Car
It's time for you to come to the dealership to pick-up your new car or we can deliver it right to your driveway - so that you can soak up the joys of driving a new Honda right away! 
Naturally, if you have any questions at any point during your buying process, you can always reach out to us at 214-531-3196. We'll be more than happy to help with anything you may need.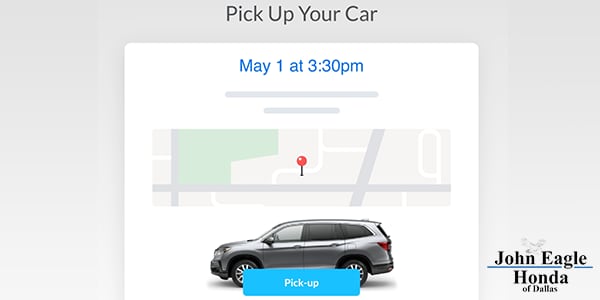 Step 8.) Celebrate Your Eagle Express Purchase!
At this point, you're celebrating your new car, truck or SUV purchase, CONGRATULATIONS! We hope using our Eagle Express Purchase Program made this car purchase your best one yet. Thank you for choosing John Eagle Honda of Dallas for your online car purchase - we look forward to working with you again.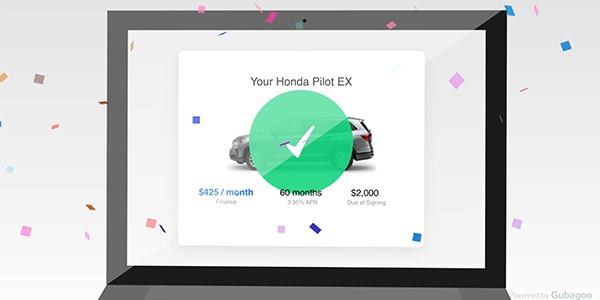 *Vehicles and pricing shown on this page are for illustrative purposes only and do not constitute an offer to contract.
---